Why You SHOULD Have a Land Survey Completed Before Purchasing Land?
The importance of a land survey
Buying land, whether commercial or residential, is always a really expensive endeavor, regardless if prices have eased somewhat lately. That's why selecting a lot which you like and making an agreement for it without performing a land survey within the area is likely to be the greatest mistake that one could make.
Here's why it's crucial that you have land surveying done first: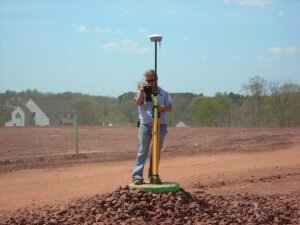 Land surveyors can evaluate if you're actually getting what you're likely to pay for. This simply means uncover whether the sidewalks, trees, driveways and even the bird bath is part of the property you're gonna buy.
Land surveying would also check if the neighbors are encroaching into the property, which might then mean you're going to have problems at some point with your neighbors.
Having a land surveyor doesn't only mean they evaluate which you're getting or otherwise not getting – land surveyors are the experts, and they can help with building regulations, wetland regulations, etc. Note that that these regulations can change anytime, but land surveyors should be updated on these regulations, or they're going to refer you to a person who is.
Let's suppose the existing landowner (the one selling the land) supply you with old land survey documents? You should still hire your very own land surveyor to determine if the boundary monuments continue to be in place.
Also, land surveying done quite a while back will possibly not show recent changes to the land. When the existing survey is older than about 10 years, you must get the most current survey. Technology and surveying standards are significantly better now and may provide you more confidence in the survey work.
Second, that survey was completed for that owner. He could have instructed the surveyor not to show specific factors on the drawing. At least have a land surveyor get out there and look at the parcel with this particular survey in hand.
We have witnessed numerous cases where a whole new land survey would save the customer thousands so don't become a victim.
I've heard many individuals say having a land surveyor is nothing but unnecessary expense. I'll show you what's unnecessary: the worry brought on by paying thousands for something and finding yourself not getting what you were expecting. If you're smart, you'd hire a licensed land surveyor prior to any land purchases.
For any questions about land survey and how it can help you, call us at ​(979) 985-2525 or send us a message by going here.