As a land surveying company offering services to City of College Station and the Brazos County area of Texas, College Station Land Surveying would like to provide some information about the cities that we serve. This information is provided as a service to you and was current at the time of publication. Please let us know if there are necessary changes. We look forward to working with you.
College Station City Hall Location:
1101 Texas Ave.
College Station, TX  77840
Main Phone: 979-764-3500
The City of College Station has a council-manager form of government. The city manager is appointed by and serves at the pleasure of the city council, which is the governing body responsible for setting policy. The city manager serves as the chief administrative officer and assists the council in identifying the policy agenda and provides recommendations. These management responsibilities are shared with one deputy city manager and two assistant city managers.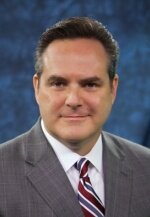 City Manager – Kelly Templin
Phone: 979-764-3510
E-mail: [email protected]
City Council Members:
College Station Planning & Development Services – Lance Simms, AICP, CBO – Director
Economic Development – Natalie Thomas Ruiz, Director
Fire Department – Jonathan McMahan, Fire Chief
Police Department – Scott McCollum, Police Chief
Public Works – Donald Harmon, Jr., PE, PMP, Director
Maps:
City of College Interactive GIS Map – Other Maps
History:
Local Business Links:
CollegeStationLandSurveying.com – Land Surveyors serving College Station, TX and Brazos County, TX
Energy Access Solutions & EAS Resources – Local Land Surveying and Engineering firm located in Bryan, TX